Collectibats loves our planet and is committed to eco-responsible packaging and shipping practices.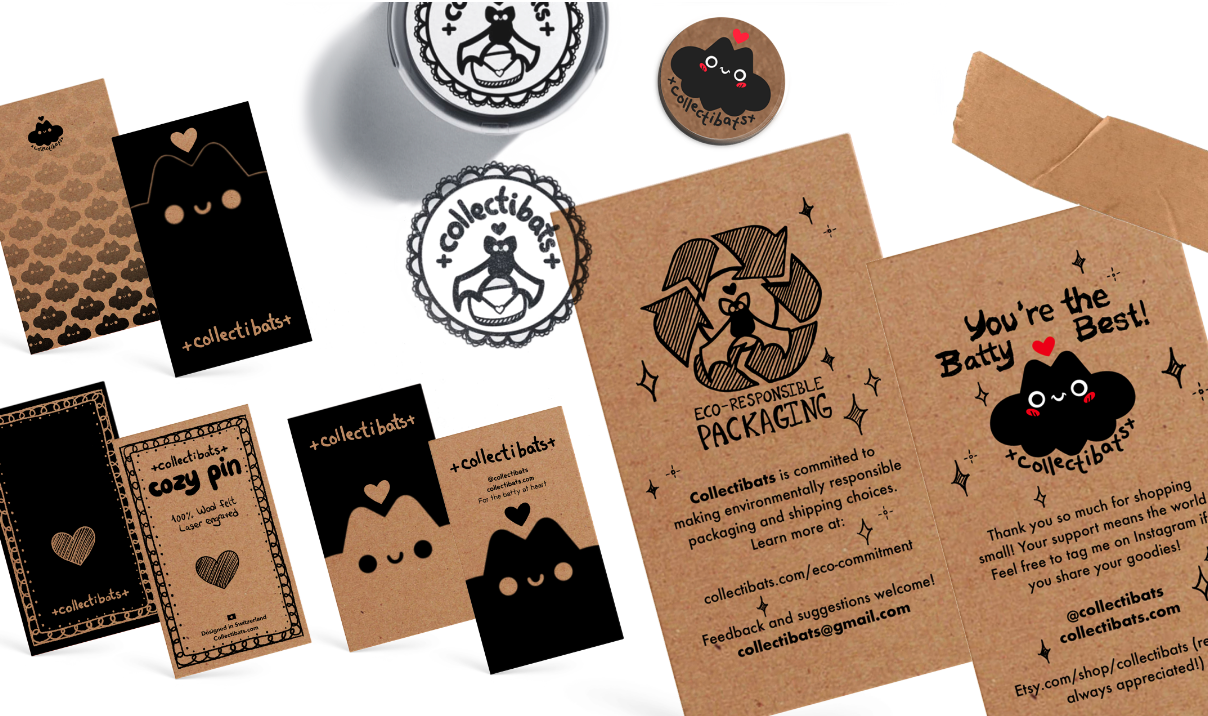 Collectibats uses carbon-offset shipping via Swiss Post pro clima (learn more)


Pins are protected during shipping with unwaxed paper glassine envelopes which are recyclable, compostable and biodegradable. On occasion, biodegradable cellophane is used instead.
All mailers are either completely biodegradable (colored or kraft mailers) or recyclable (white). If you recieve a white mailer, the bubble wrap is removable for easy recycling.
Packaging is branded using a rubber stamp and ink or a recycled kraft paper sticker.
Thank you so much for supporting my art and my efforts towards an eco-responsible indie artist shop!

P.S. Did you know washi tape is biodegradable?!