Baby Bat Cobweb Sticker - Clear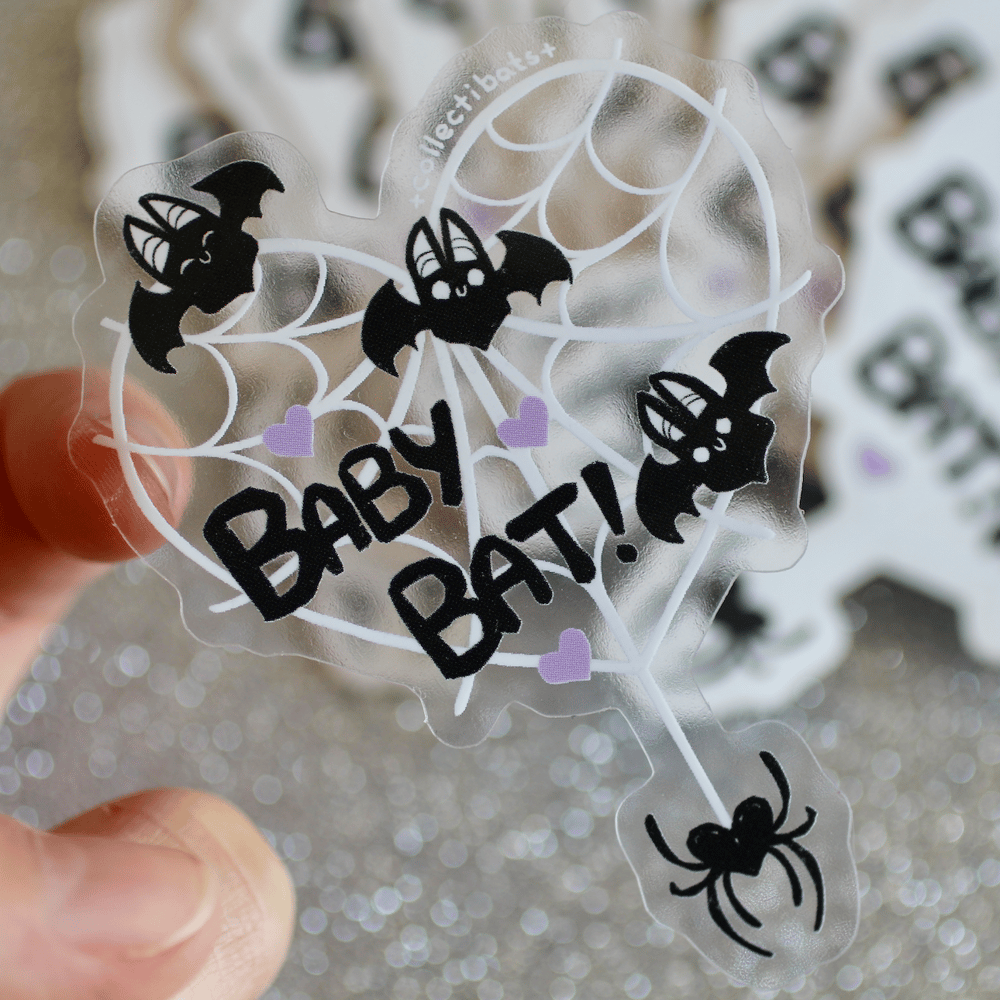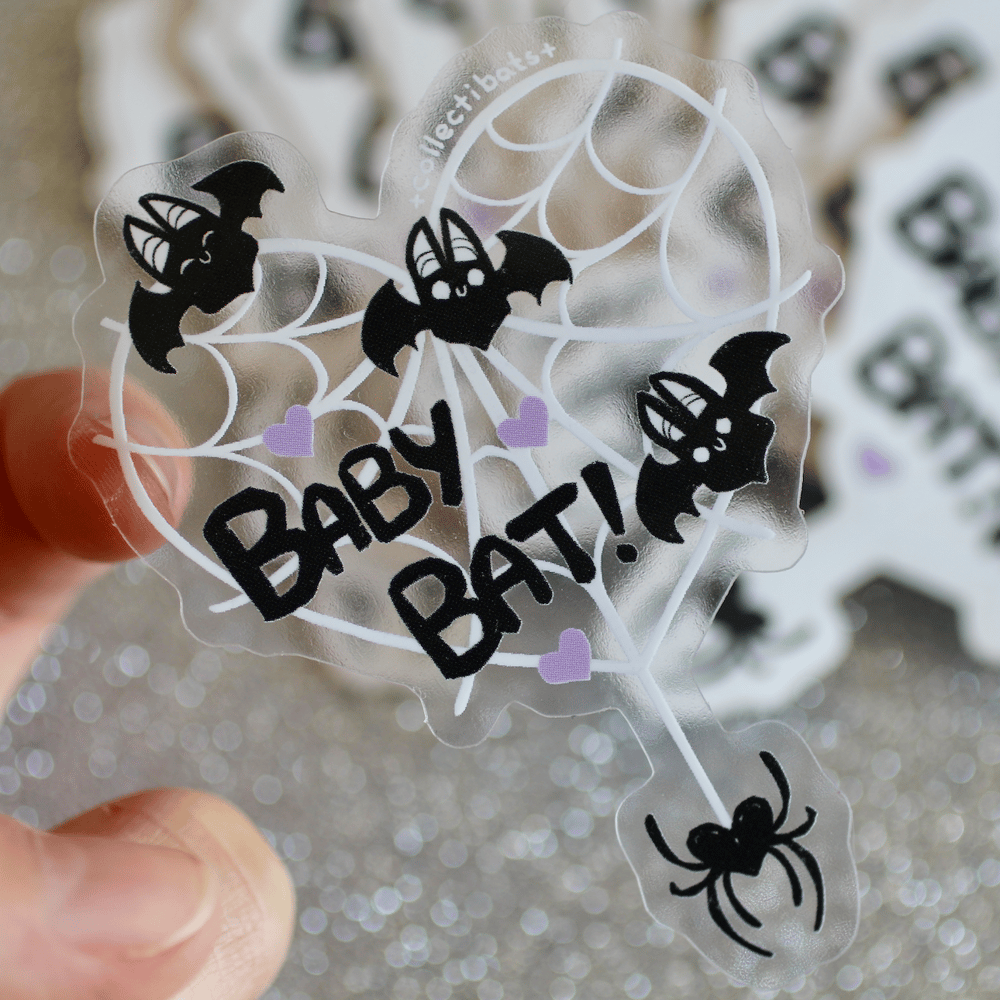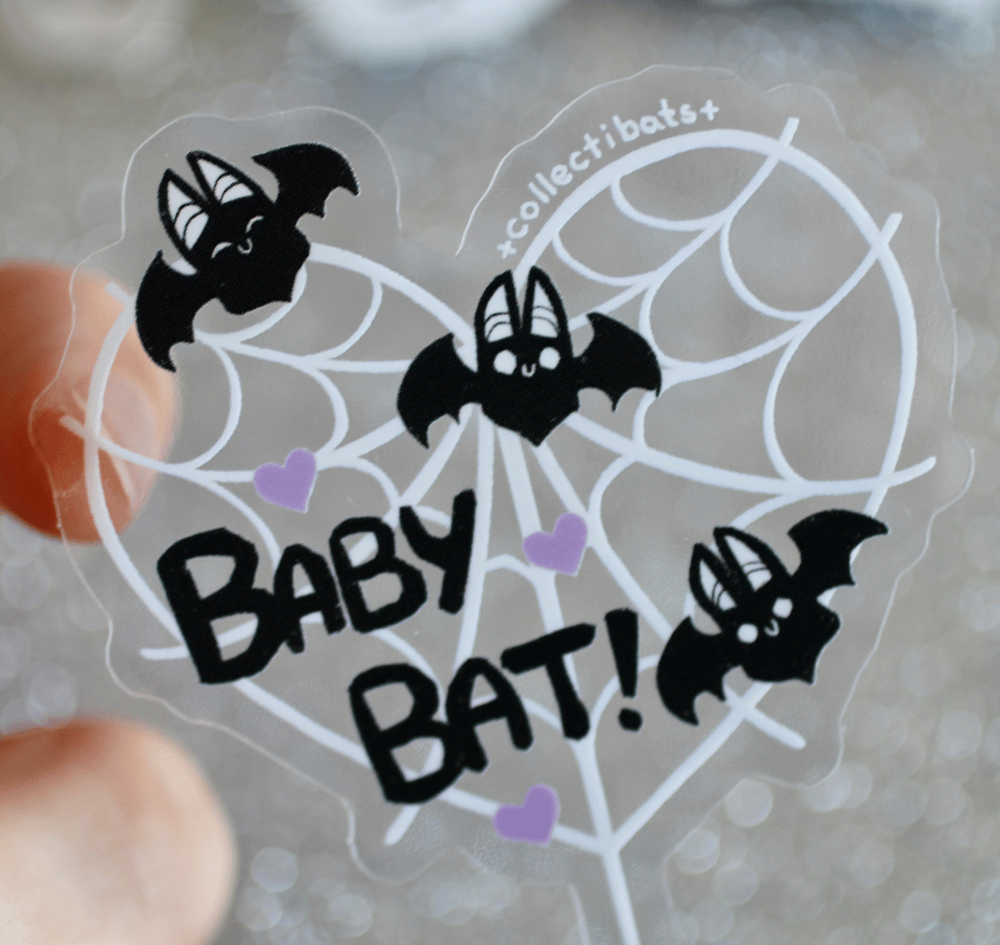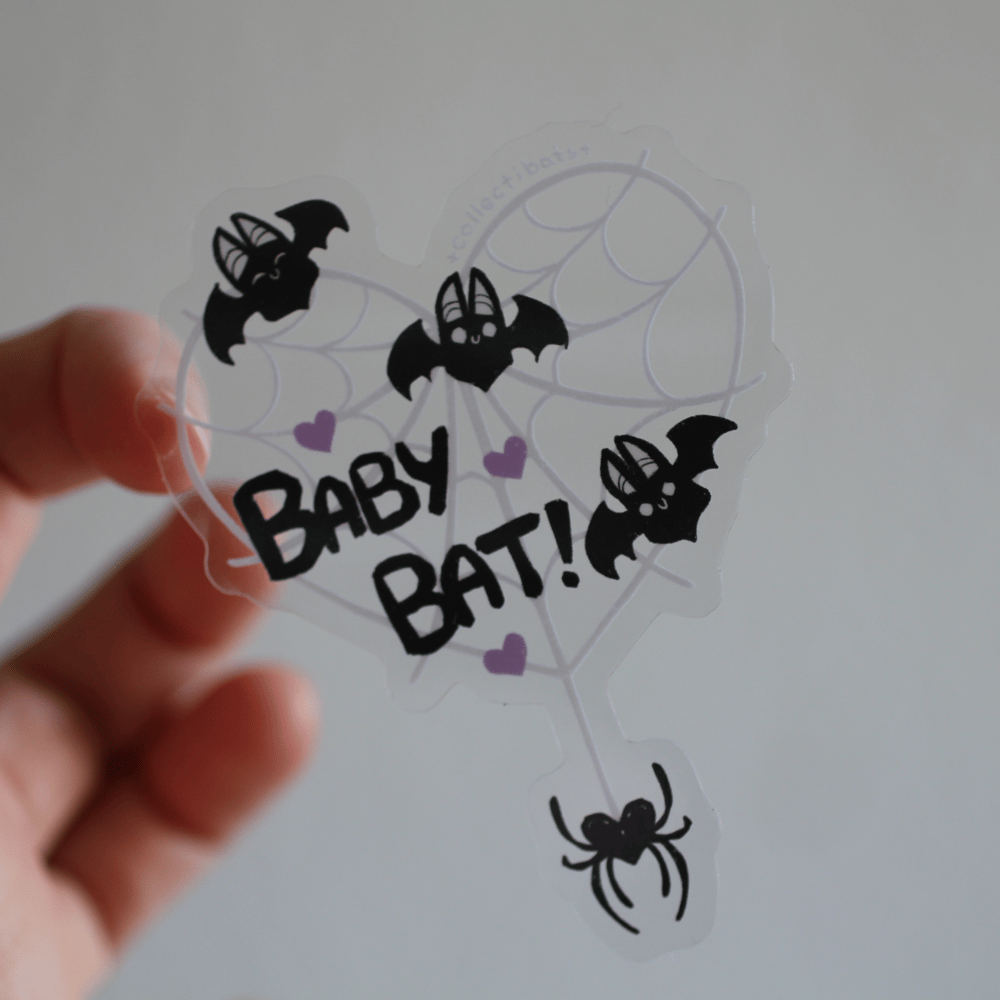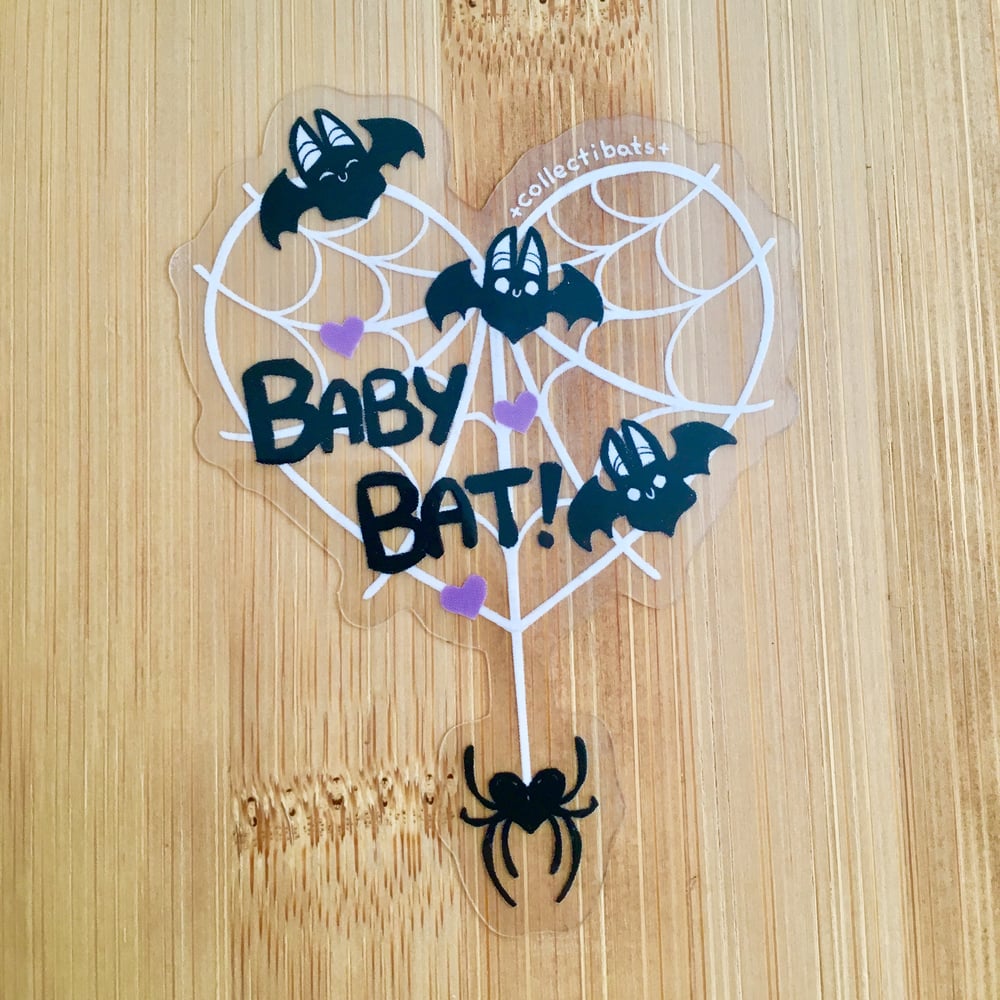 For all the baby bats! Cobweb heart with lilac hearts on clear vinyl.
• 6cm / 2.5" wide
• 8cm / 3" tall
• Black, white and lilac printed on clear vinyl
All stickers ship free with other items. Please note that stickers ship untracked on their own.
Shipped with love from Switzerland. Designed by Emma Freed ♥