Bat Nap ♥ Sticker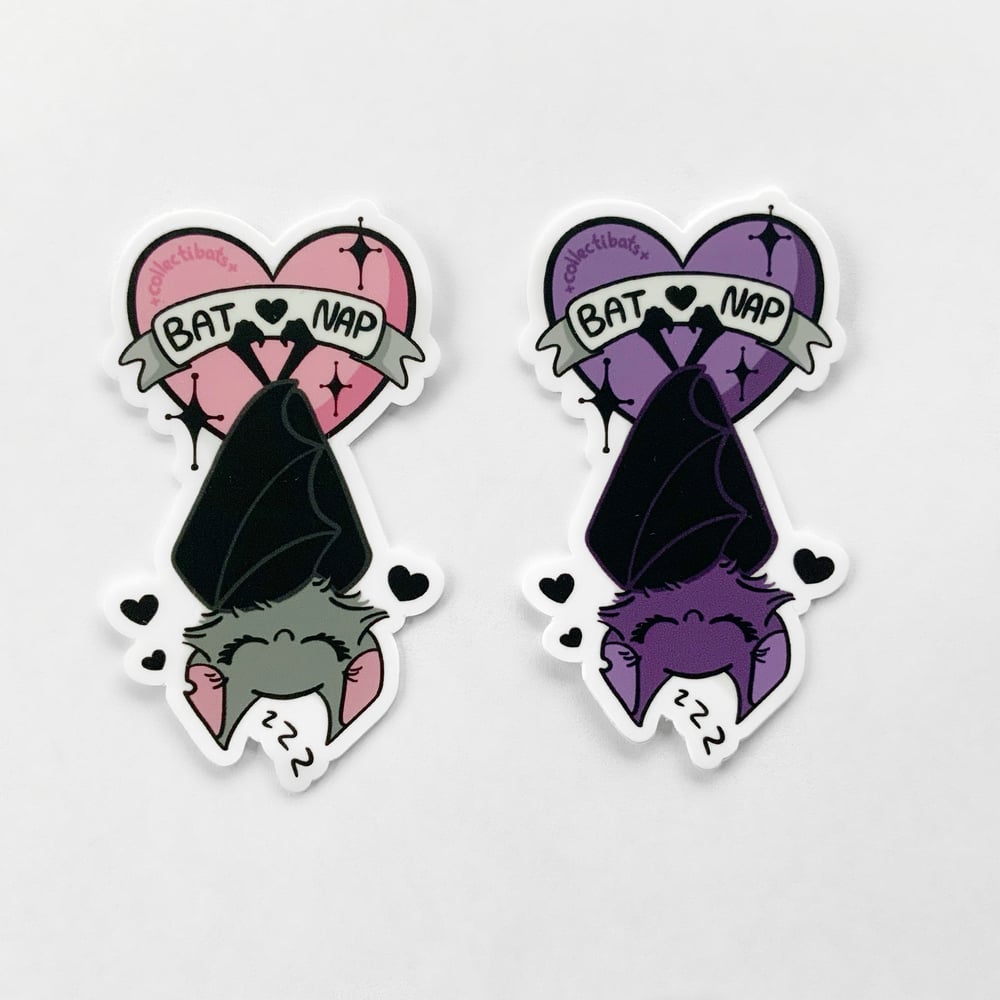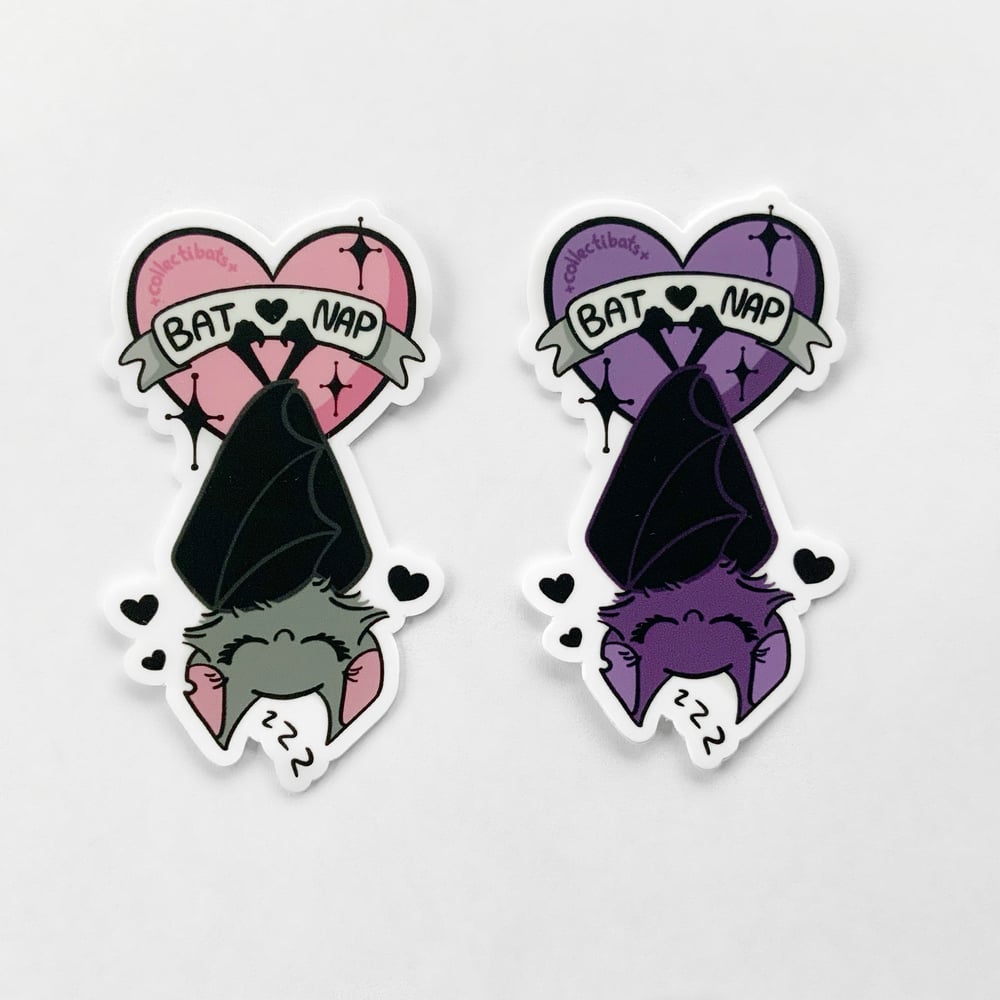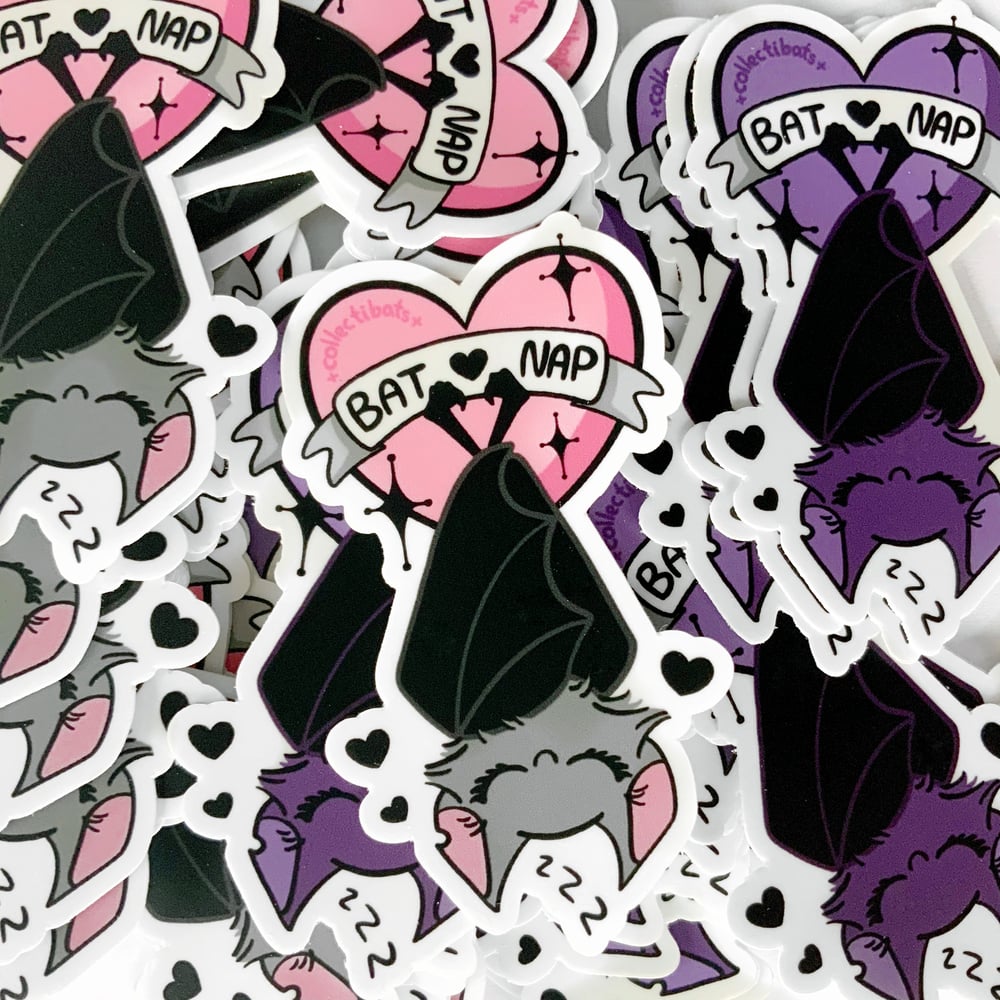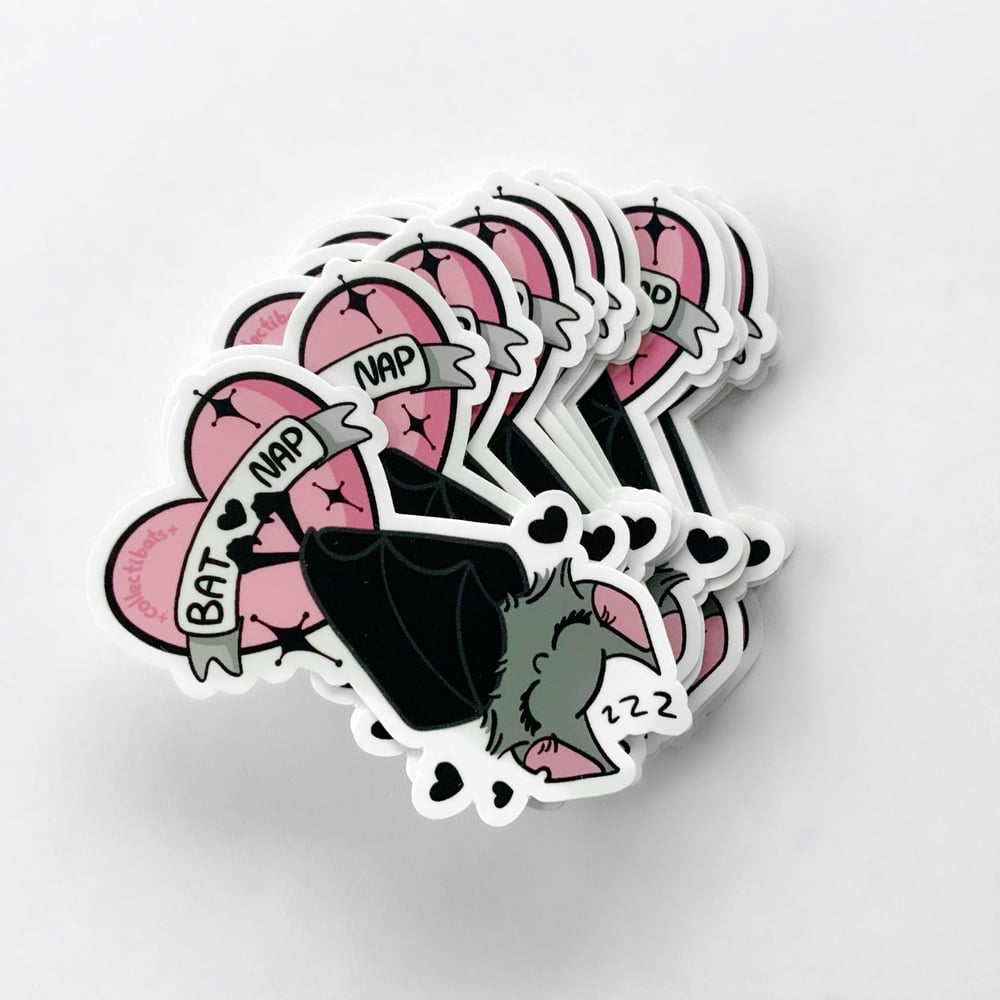 The Bat Nap sticker is here to catch some peaceful upside down z's. Honorary member of the Snuggle Squad!
• 8.8 cm / 3.5 inches tall
• A nice semi-matte vinyl
Comes in two colorways: Gray and pink ♥ or purple.
All stickers ship free with other items.
Shipped with love from Switzerland. Designed by Emma Freed ♥