Battycakes Stickers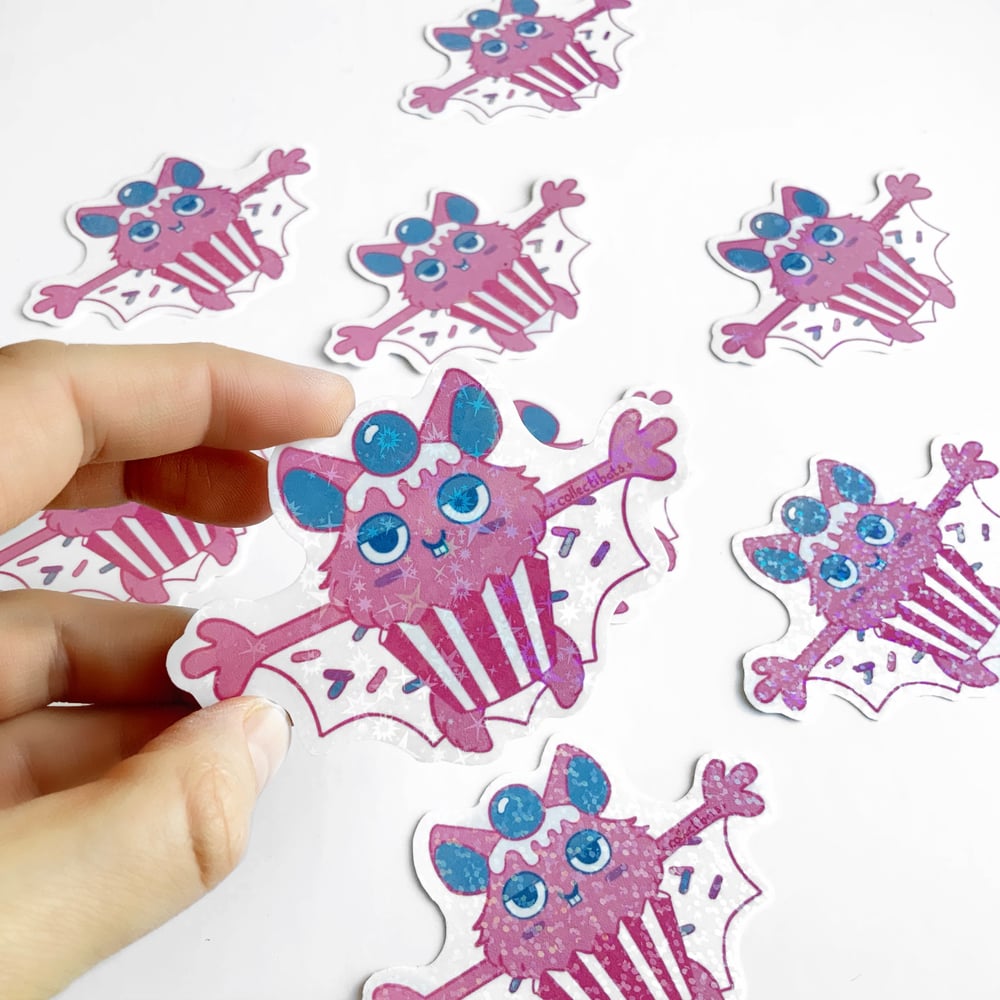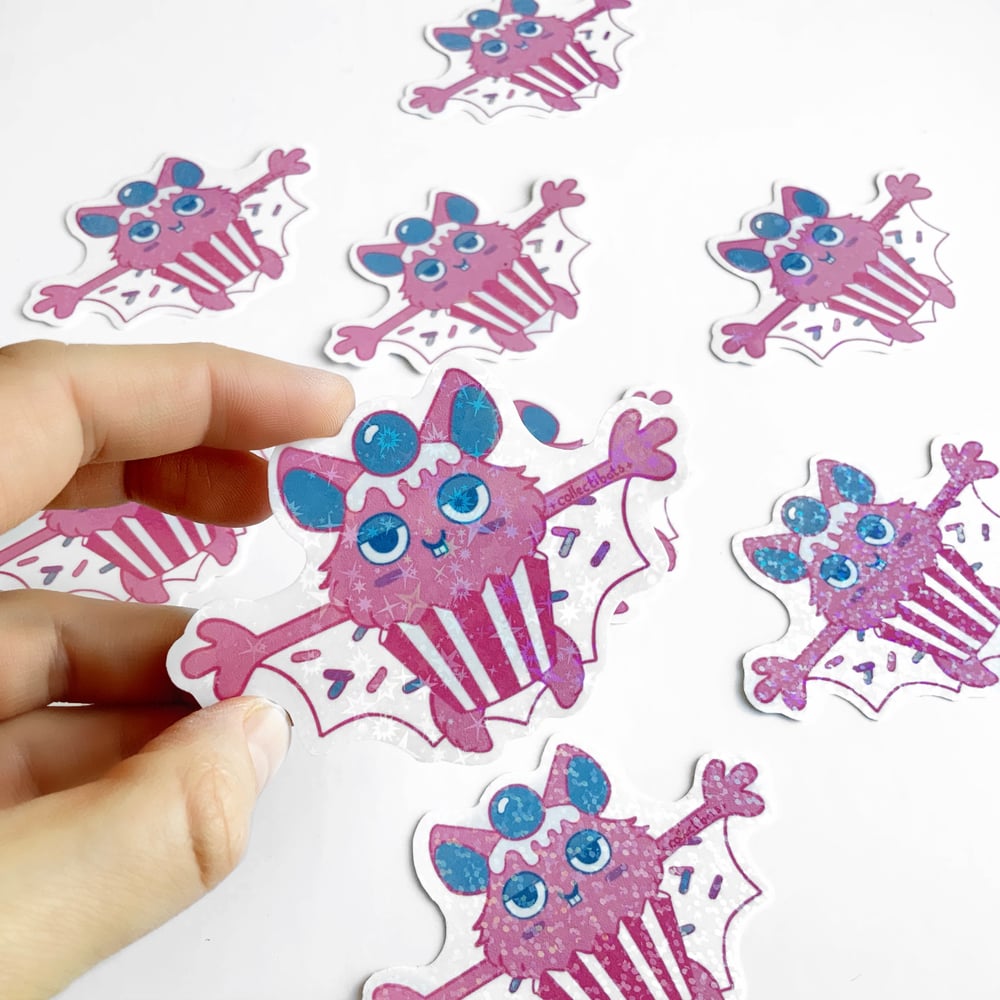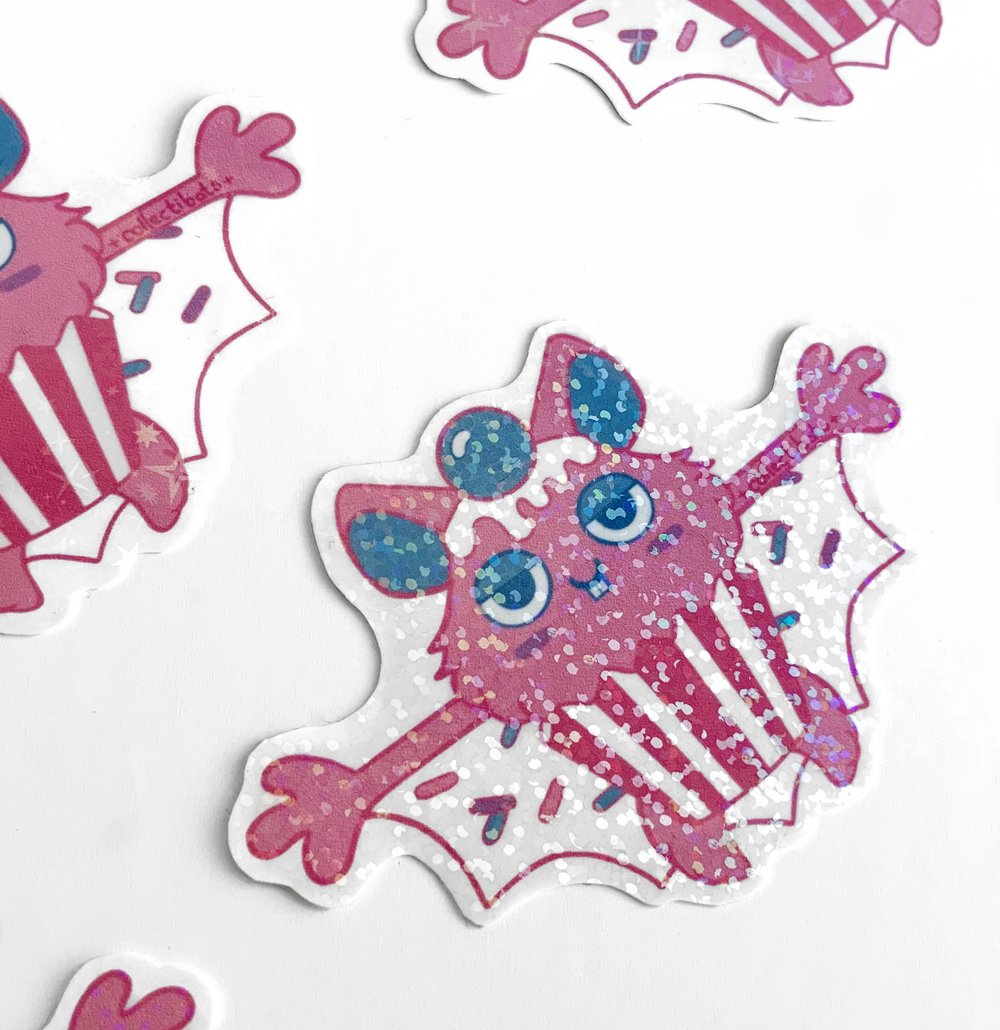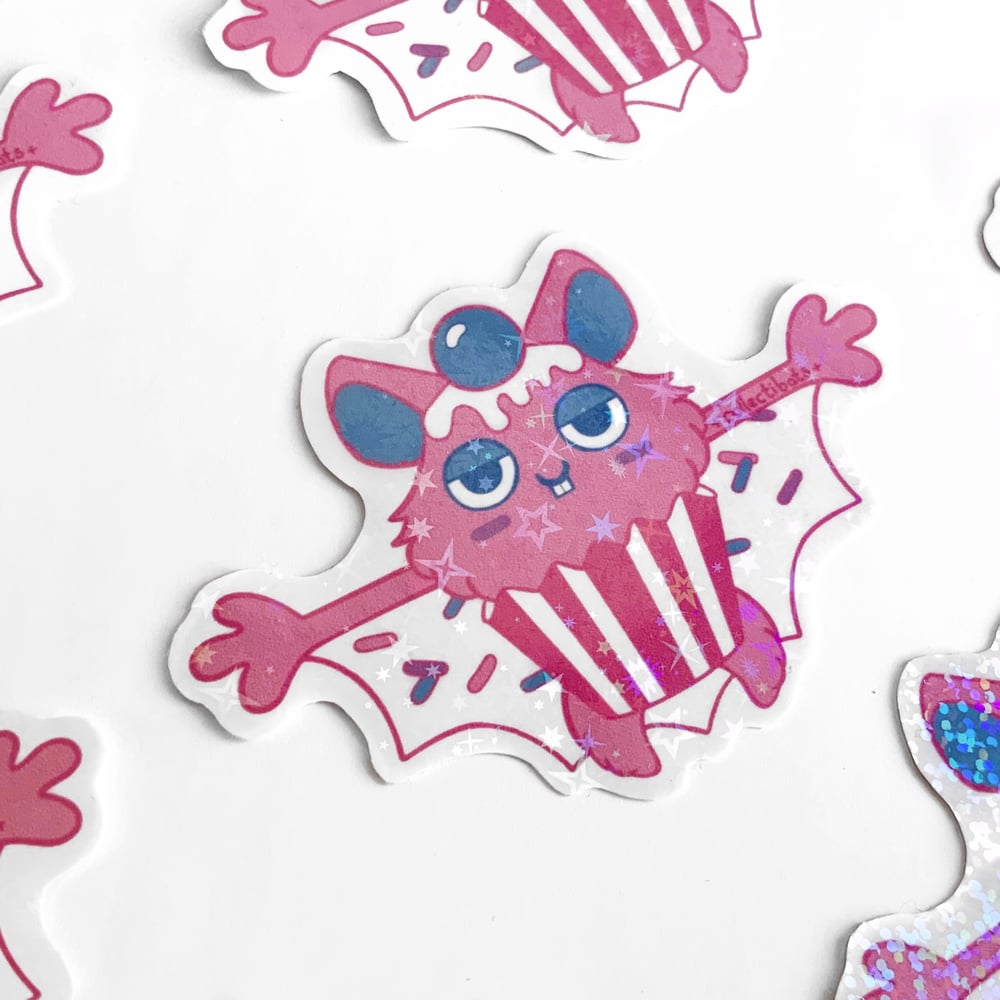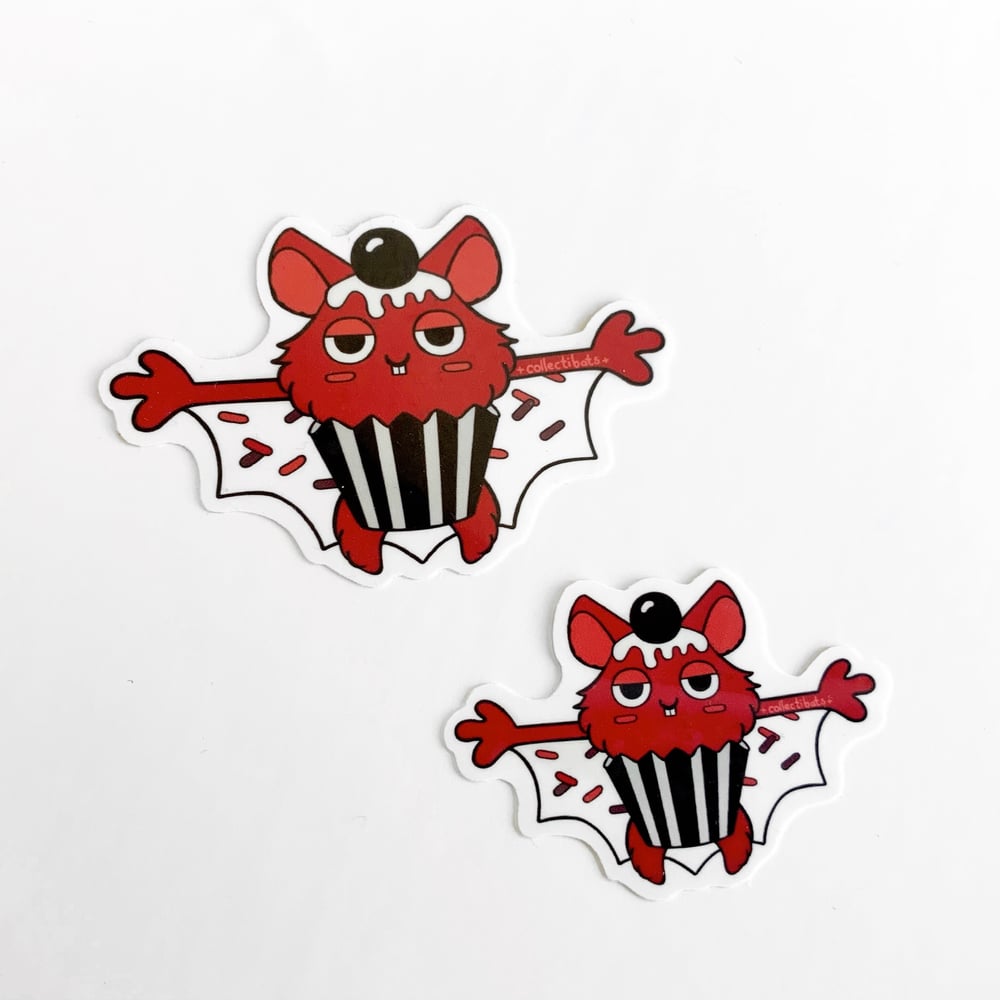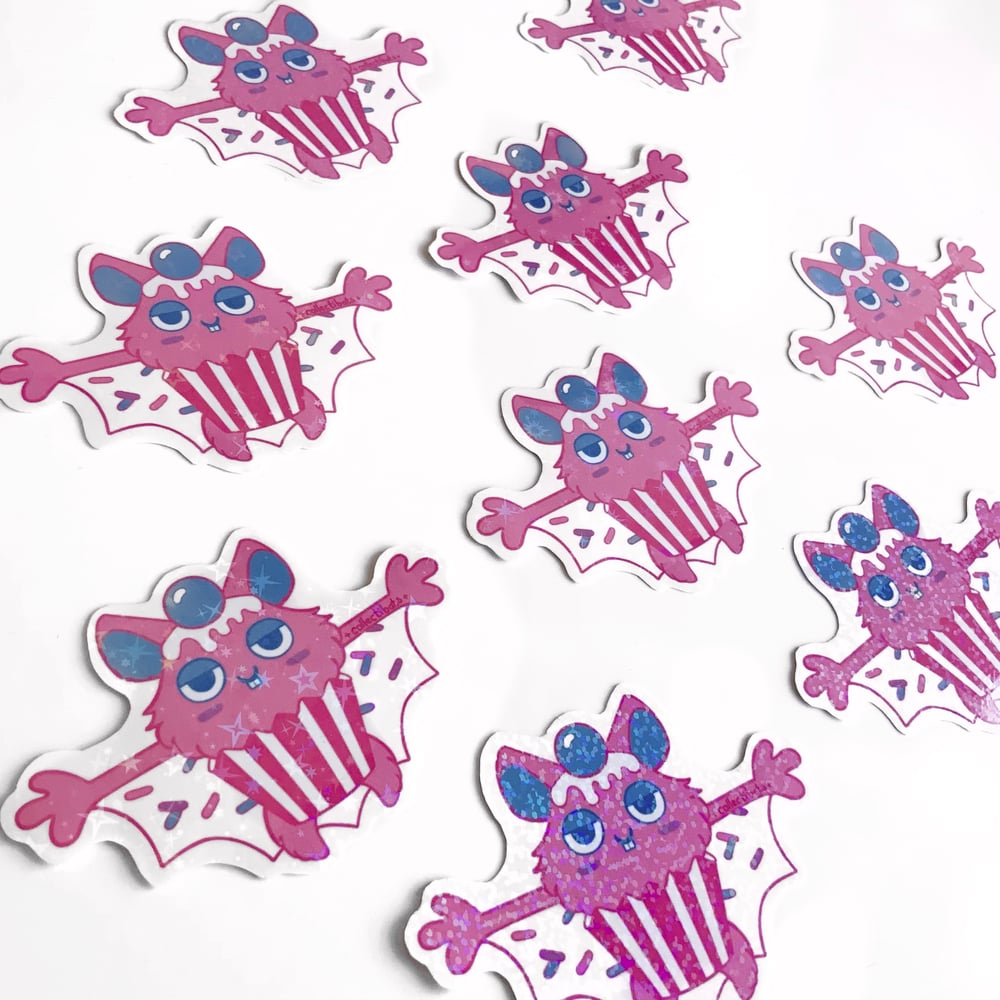 These stickers were made with @onigiri_art sticker service! Thanks Heather!
• Approximately 8.5 cm / 3.25 inches wide
• Mini red velvet: 6.5cm / 2.5 inches wide
• Pink: Star foil or Spec foil
• Red: Shiny laminate finish
All stickers ship free with other items. Please note that stickers ship untracked on their own.
Shipped with love from Switzerland. Designed by Emma Freed ♥