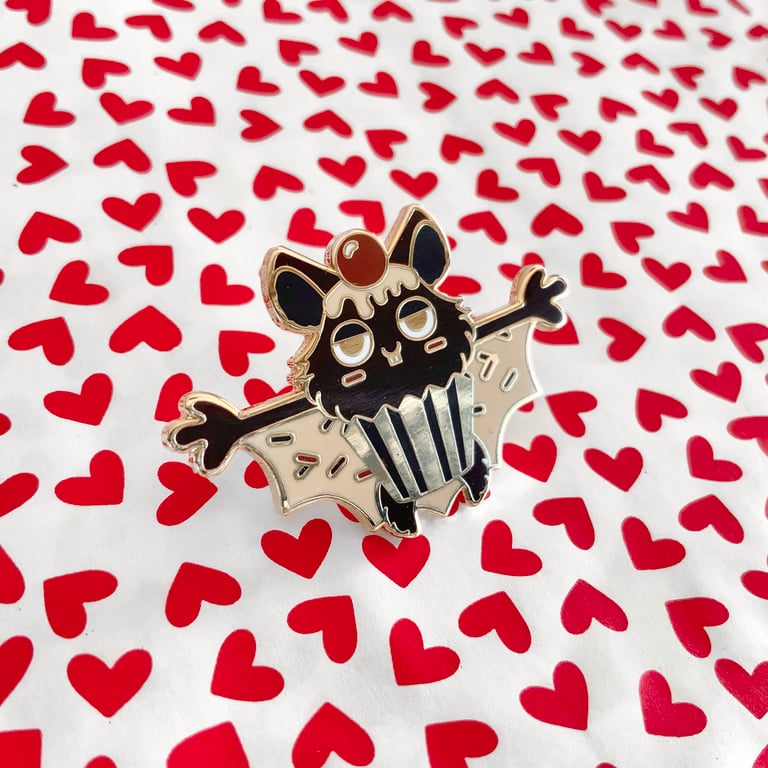 Collectibat #005: Ganache
Release date: Jan 2020
Beans: Jellybean Cherry (2020)
Ganache is the classy one of the bunch, a Battycake of expensive taste who loves the finer things in life. Perfect for chocolate lovers, this Collectibat features a gold metal finish, two posts for secure fastening and black rubber pinbacks. Includes logo stamp on the back and a backing card exclusive to this design.
• Hard enamel
• 4cm / 1.5 inches wide
• Gold plated
Ganache enjoys the company of Collectibeans! Jellybean Cherry is sold separately, or you can buy them as a set.
Shipped with love from Switzerland ♥