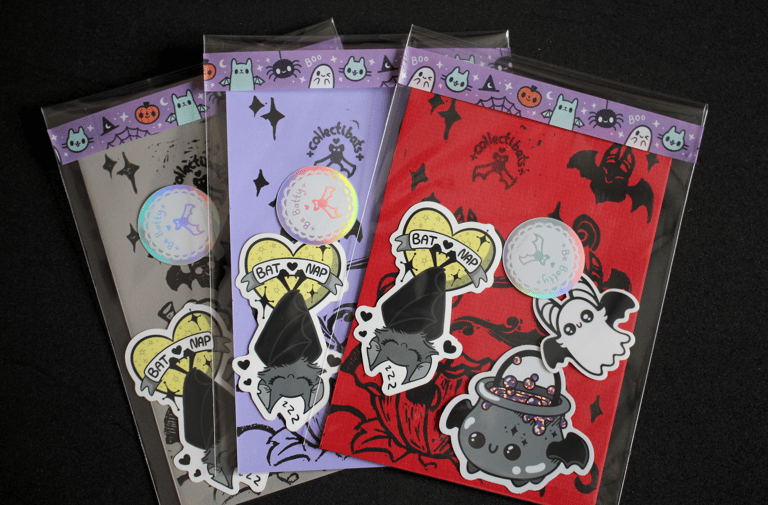 Spooky Sticker Pack + Block Print
Halloween stickers are here! Grab the pack and the stickers will come packed with a limited edition hand-printed pumpkin linocut! You can also purchase the stickers individually.
Pack contains:
• Boo! bean - clear sticker - 1.7" wide
• Brewbat cauldron - glitter sticker - 2.4" wide
• Bat Nap moon edition - matte vinyl sticker - 3" tall
• Mini "Be Batty" - freebie holographic sticker - 1"
• Limited edition linocut!*
*Color is chosen randomly but if you have a preference you can put it in the order notes and I will do my best :)
All stickers ship free with other items. Please note that stickers ship untracked on their own.
Shipped with love from Switzerland ♥