Handmade Clay Pins - Glazed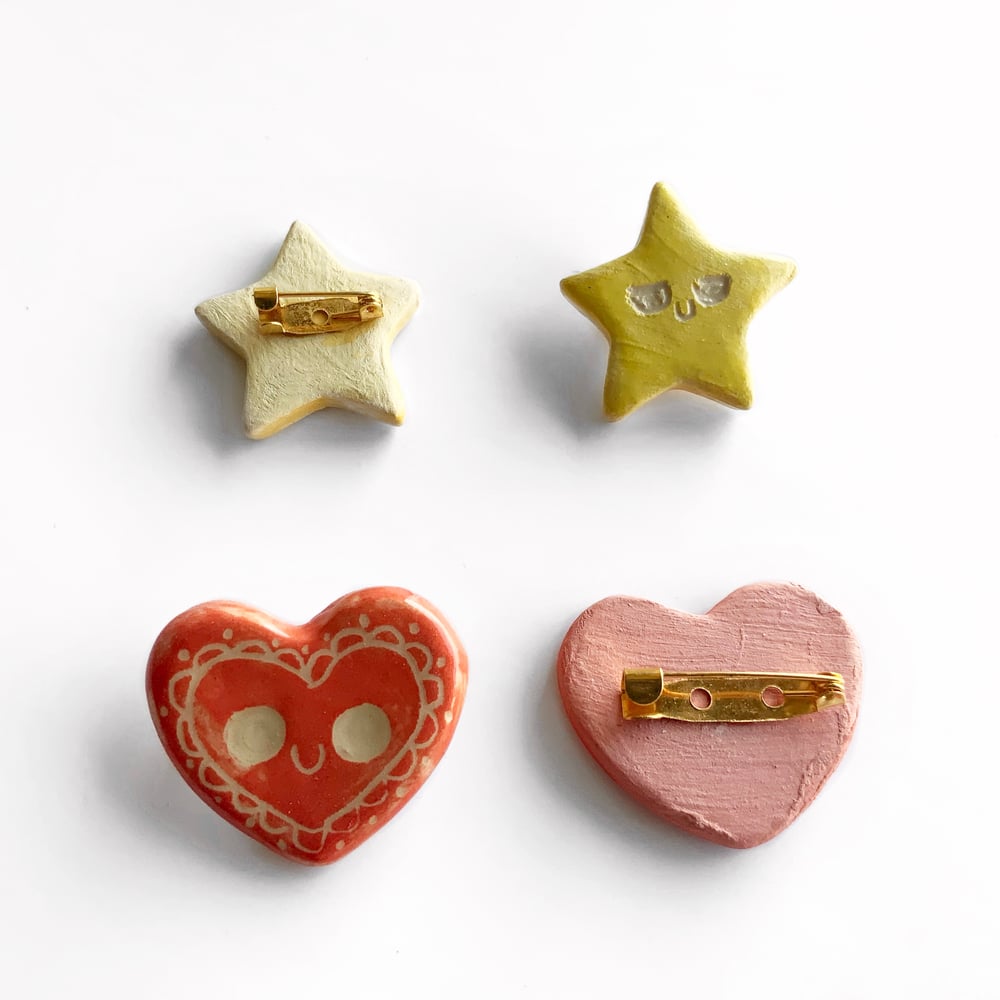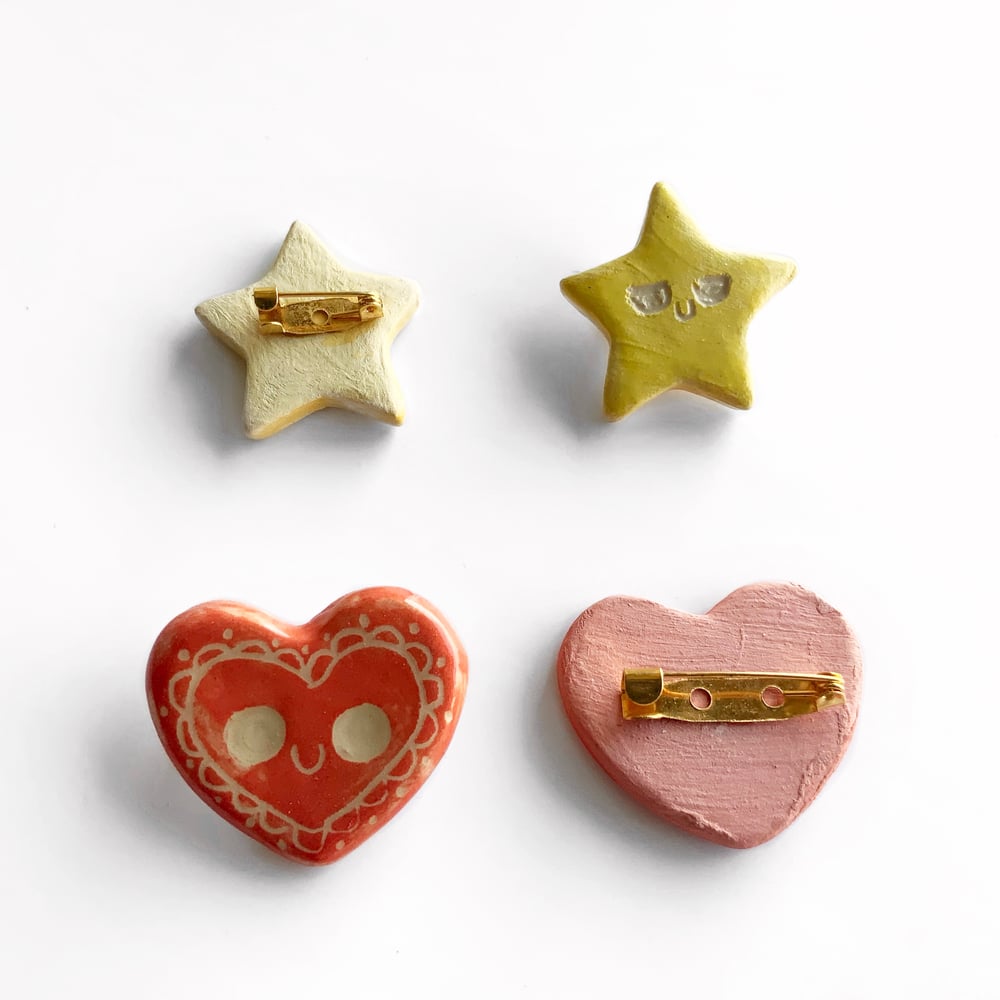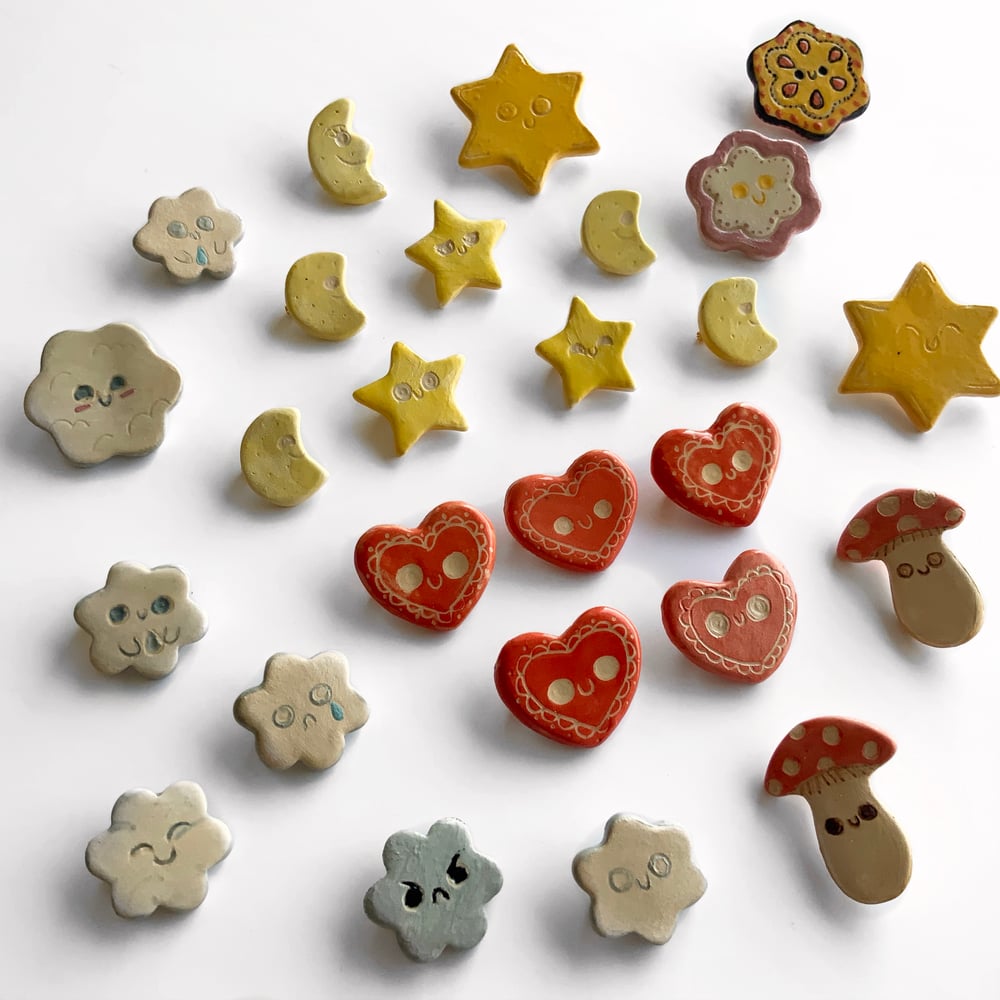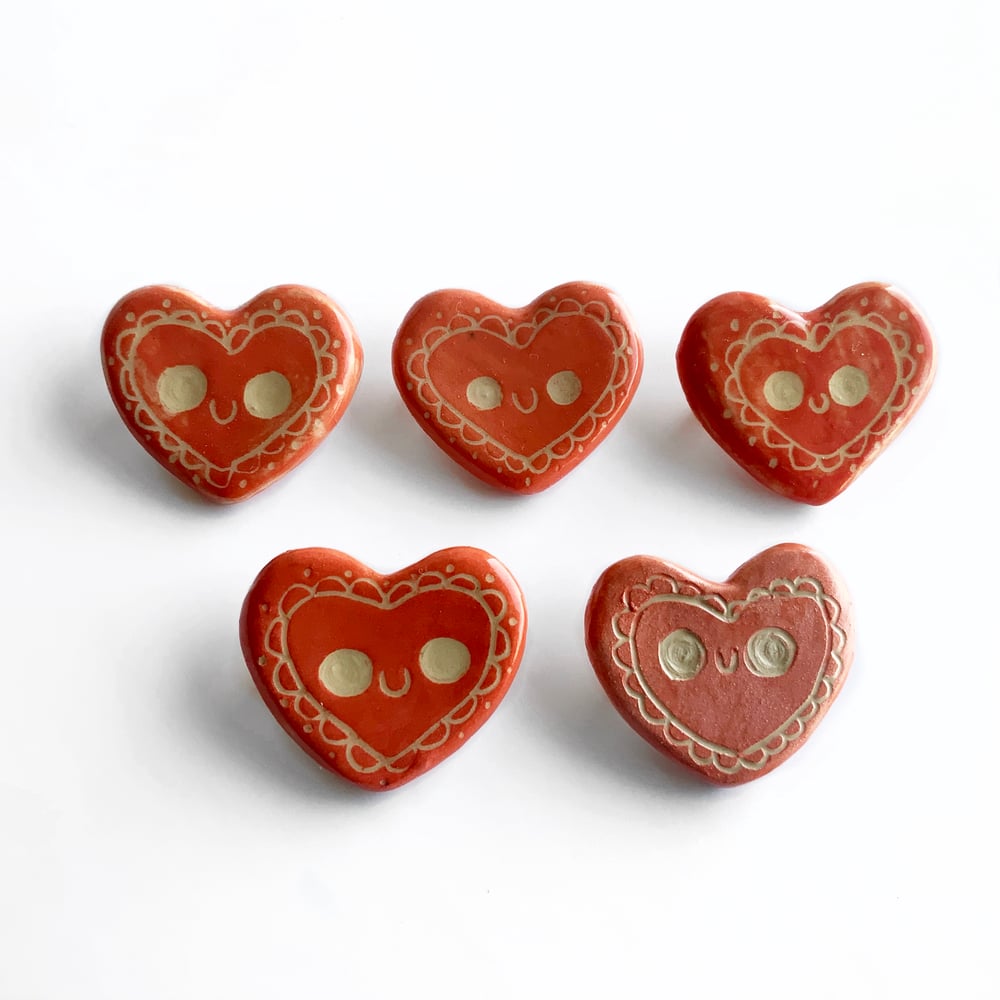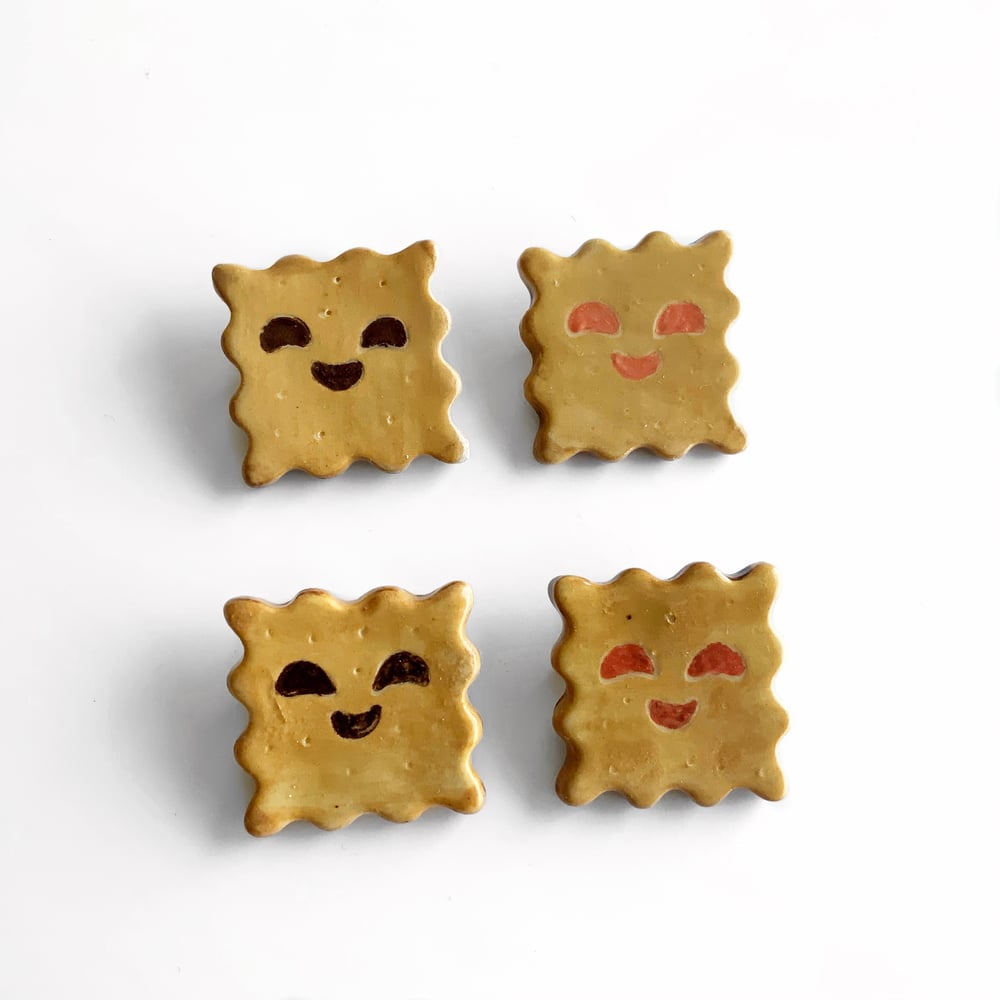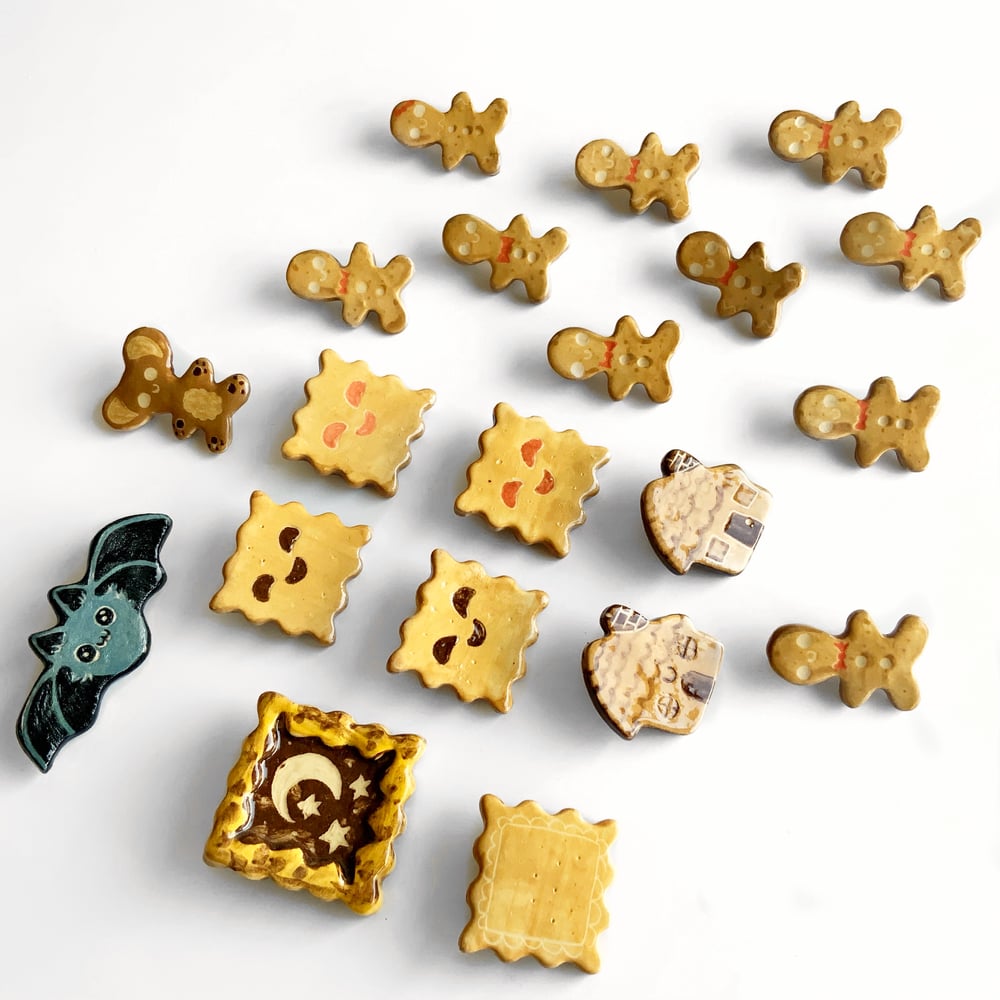 My clay pins are here! These are handmade by me out of faience clay, glazed to bring out the colors and make them glossy. I've glued these to a gold-colored brooch back. Each is unique and has its own variations in the paint and finishing :) I like to think they are charmingly imperfect!
• Around 2-5cm wide depending on the design (3/4" to 2")
• Select the style from the dropdown. If there are multiples of that design yours will be chosen randomly
• Will be wrapped in reused bubble wrap. We are committed to eco-friendly packaging and have not purchased new plastic bubble wrap.
Shipped from Switzerland with love. Made by Emma Freed ♥