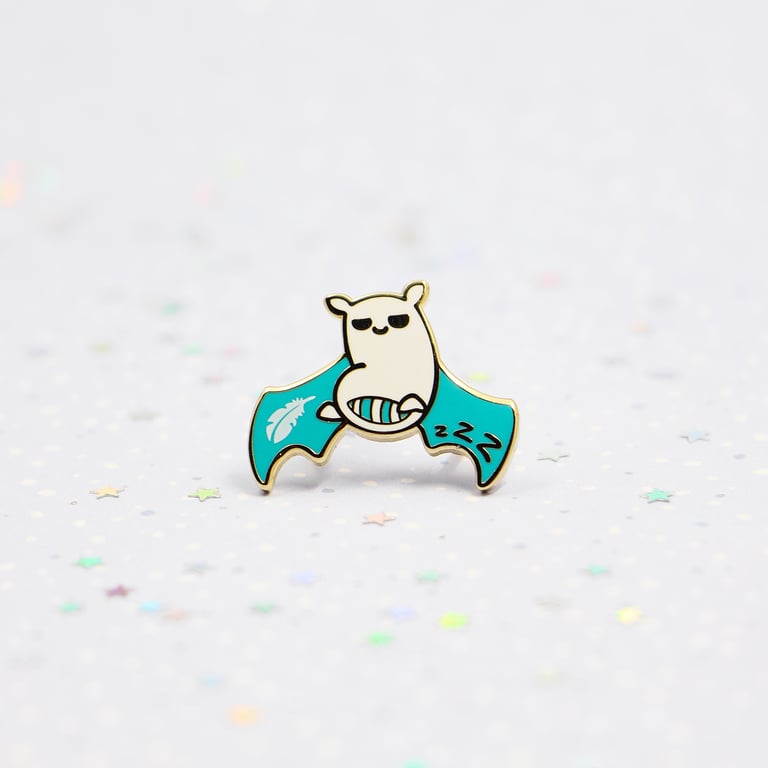 Collectibat #001: Snoozybean
Release date: Nov 2019
Bat: Teddybat (2019)
The snooziest of beans! This baby bat loves to nap. She has a screen printed feather on her wing, some snoozy z's, a chubby pillow tummy and a sassy expression. Comes with 2 pin posts for secure fastening and white rubber clutches. Has gold plating and Collectibats backstamp.
• Hard enamel
• 24mm / 1 inch wide
• Just the cutest
Snoozybean is best friends with Teddybat! You can buy them individually or as a set.
Shipped with love from Switzerland. Designed by Emma Freed ♥