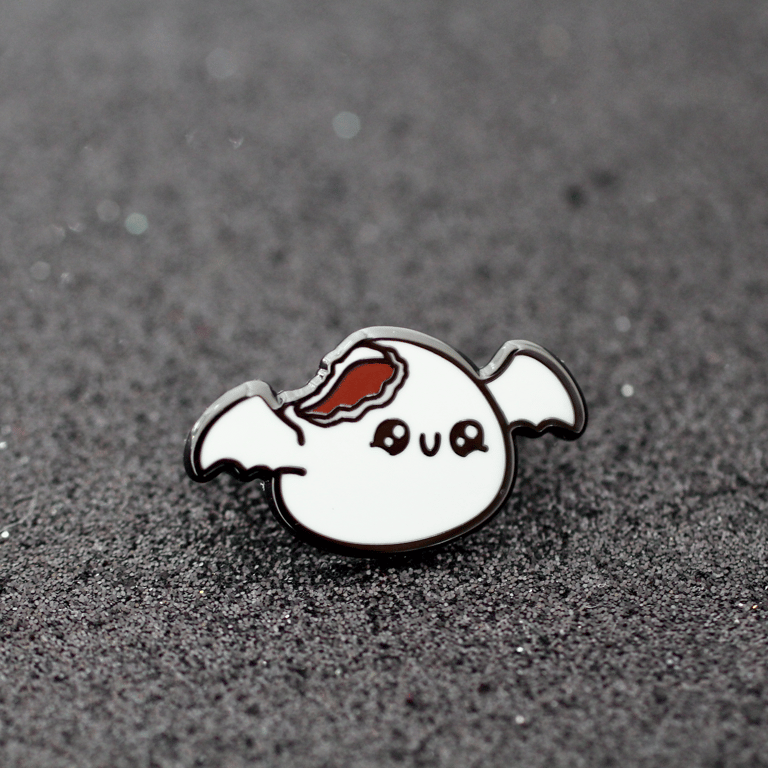 Collectibats #014: Redbean
Release date: Nov 2020
Bat: Bobat
The battiest of mochis! This lil cutie is stuffed with love and red bean paste, produced thanks to my backers from the "Batty for Boba" Kickstarter! If you missed out on the campaign, now's your chance to grab this lil cutie.
• Hard enamel
• Black nickel plating
• 20 mm / .8 inch wide
• Adorable
• Two posts with rubber clutches for security
• Logo backstamp
Redbean is good friends with Bobat and Baobean!
Shipped with love from Switzerland ♥