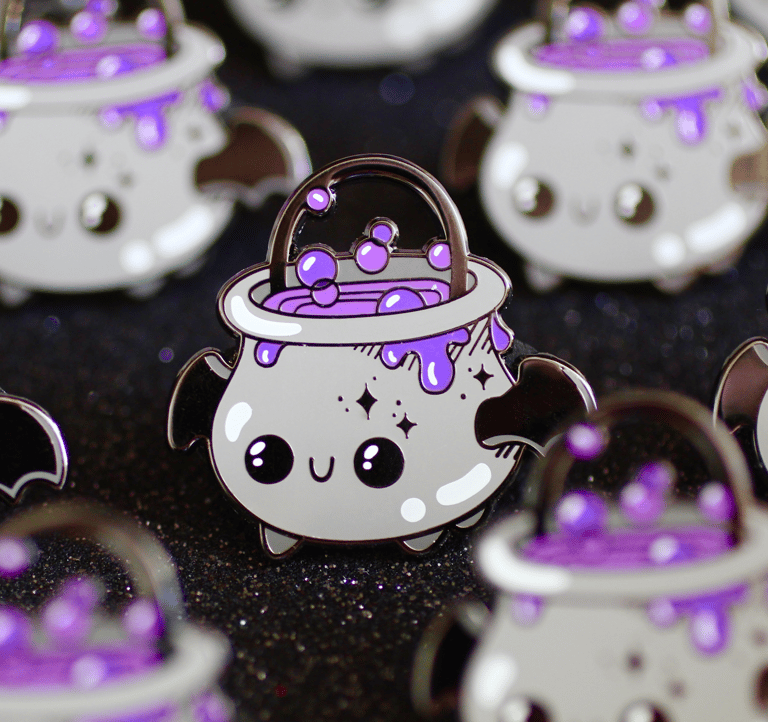 Collectibat #018: Brewbat
Release date: October 2020
Beans: Boo!bean (2020)
This bubbly batty is brewing up a storm! Brewbat is the perfect cauldron cutie for your pin collection.
• Hard enamel
• 33mm / 1.3 inches wide
• Black nickel plated
NOTE: Due to a small polishing issue, these lil buddies have a "crease" on the wing visible at certain angles. Because of this I made them $11 instead of $12 :)
Brewbat enjoys the company of Collectibeans! Boo!bean is sold separately, or you can buy them as a set.
Shipped with love from Switzerland ♥